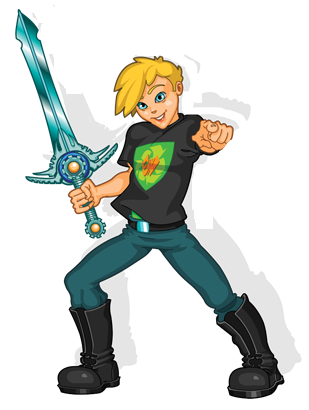 Niko
Everybody is expecting great things from Niko. During his training he has shown outstanding fighting qualities. He is slightly introvert and sometimes he doesn't confy in his abilities, but when he grabs the Ecosword nobody can stop him!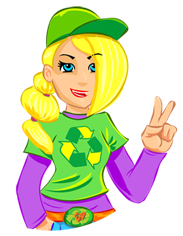 Vicky
Vicky is the youngest sister of Niko. Clever, witty and knowledgeable in the launch of the Energy Boomerang, this young Eco Warrior fights like a lion to defeat the Ecomafia.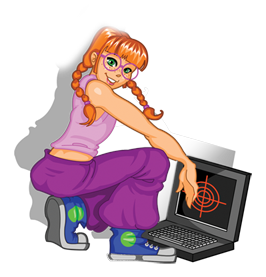 Lucy
Lucy is the head of intelligence of the Eco Warriors. She is a computer and environmental protection expert, this very young girl studies and coordinates all the Team action plans. Outgoing and bright Lucy's only fault is her sometimes "know-all" attitude.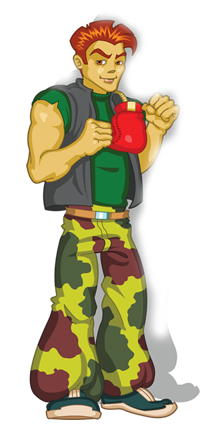 Saben
Sturdy boy of Albanian origins Saben is the "tough sergeant" of the Eco Warriors. Responsible for the distance combat training Saben provides the tactical equipment for the team missions.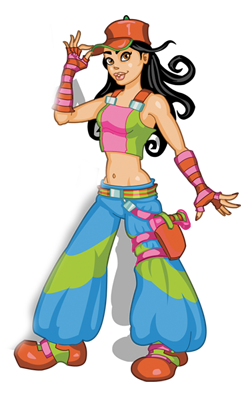 Maria
Charming as well as lethal Mary is the Team communication and camouflage expert. A halo of mystery surrounds this incredible girl...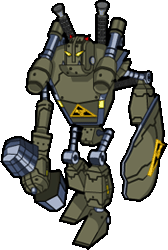 I Necrobot
The dark enemies of Eco Warriors are ruthless robots led by an evil mind. Who's behind these terrible steel creatures?